10% OFF YOUR FIRST PURCHASE
Plus 500 berries (points).

VIP MEMBER ONLY GIFTS
Including free fragrances.
BERRIES AND VIP
Every purchase earns you berries. The more berries you earn the more benefits and gifts you will receive, and the higher VIP you'll become!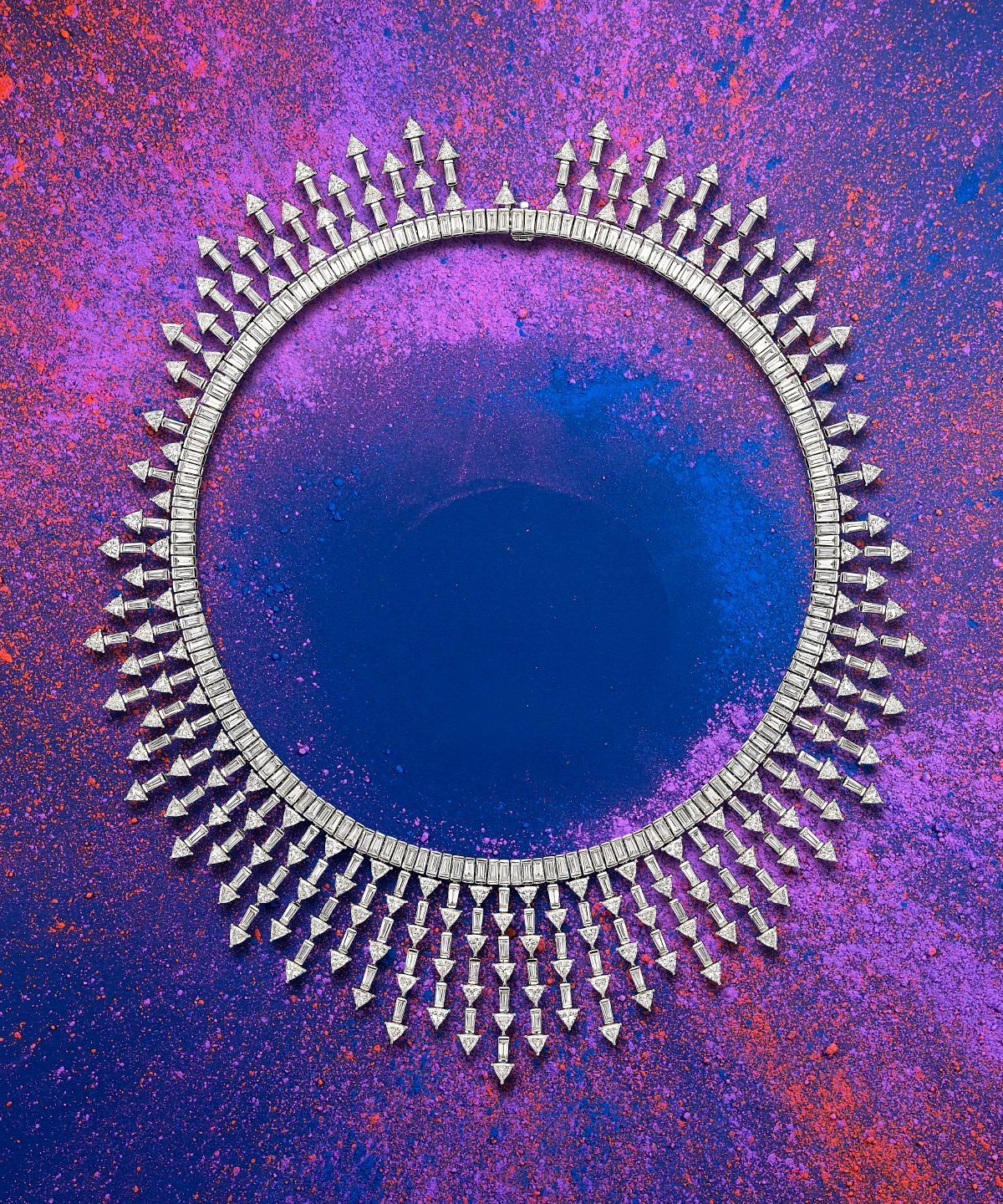 5,000 Berries
Silver VIP
$100 Voucher
A Complimentary Fragrance
Free Shipping
12,500 Berries
Gold VIP
Jewelry Gift: 14K Gold Dune Small Brushed Hoop Earrings
Free shipping
35,000 Berries
Platinum VIP
20% Off Everything
Free shipping
65,000 Berries
Diamond VIP
Jewellery Gift: 1-carat diamond gold pendant
Free shipping
Membership FAQs and T&Cs
Do I need a code for free shipping?

As a member once you reach silver tier, you receive free shipping on all orders, even those that do not meet the minimum requirements. You must be logged in and use code "MEMBERSHIPPING" at checkout.

Please note free shipping without a minimum spend is currently available for USA and UK members only.
Do I get berries (points) for bespoke and made-to-order items?

Yes! You will earn points and reach higher VIP tiers as your points increase even on your bespoke items and made-to-order items as long as you're signed up to the Diamond Disruptor Program. If your berries are not automatically updated please let us know and we can manually adjust this.
How do I get my free gifts as I join a higher tier?

Once you enter a new tier and qualify for a gift, you may redeem this with your next purchase.
What if I skip a VIP tier?

If you skip a VIP tier by ordering a bespoke or made-to-order item you will only receive the gift of the tier you enter. If you skip tiers by purchasing in-stock pieces, you will receive the gifts from all the tiers you skipped and the one you entered.

If you have any questions regarding this please contact us.
Returns & Exchanges

If you decide to return an item and you have received a free gift, you will also need to return your gift to be eligible for your full refund.

If you'd just like an exchange you do not have to return your gift.

If you return an item that was purchased to obtain a higher tier or discount code, this will only be refunded once you have paid the difference of the discounted item if the discount would have not applied to your purchase.
Can I choose or change my free gifts for something else that I like from the website?

No, the free gifting depends on the tier and gifts are especially selected based on that. 
More

Only one account per customer may be created.

The special gifts are selected based on the tier and cannot be changed.

All members qualify for free shipping on all purchases. Gifts do not qualify for free shipping unless they are added to an order.

Sale items are excluded from the rewards benefits and discounts unless we are running a special for members that includes these items.

Due to regulations, free fragrances may only be shipped within the UK and the USA. For members in other countries we may hold your fragrance to be picked up in one of our locations for 6 months as long as supplies last.

Membership terms, rules, regulations and offerings may change at any point at which prior notice will be given to all members.